From classic elegance to modern edginess, wet look hairstyles have been making a huge comeback this season. Whether you're looking for something sleek and sophisticated or an edgy style with a bit of attitude, these wet look 'dos are sure to turn heads! From simple center parts to complex French braids, there are many ways to make your hair stand out with the right wet look hairstyle. Read on for some of our favorite looks that will transform your style from boring to amazing in no time!
How to achieve the perfect wet look hairstyle?
A few simple techniques and products can easily achieve the perfect wet look hairstyle. First, apply a generous amount of product to damp hair and use your fingers to spread it evenly throughout the hair. You can use a comb or brush to create sections while styling if you want more definition and hold to your style. Next, use a blow dryer on low heat to keep the product in place and avoid frizz. Once your hair has been completely dried, finish off with an extra boost of shine using either a pomade or wax for that sleek, glossy look. You will have achieved the perfect wet look hairstyle with just these few steps!

For those looking for even more hold and definition, a professional styling product such as mousse or gel can be applied before drying. This will help keep your hairstyle in place for the entire day and ensure that it doesn't lose shape.
Finally, to get that wet look effect, use some hairspray to finish the style. Be careful to do it sparingly though, otherwise, you might end up with a sticky mess! With these simple steps, you can easily achieve the perfect wet look hairstyle you've been dreaming of. Have fun experimenting with different products and techniques until you find the perfect look for you!
Now that you know how to achieve the perfect wet look hairstyle, why not give it a try? You can easily achieve this stylish look with just a few simple steps and the right products. So go ahead and let your hair down – you'll be sure to turn heads with your new statement hairstyle!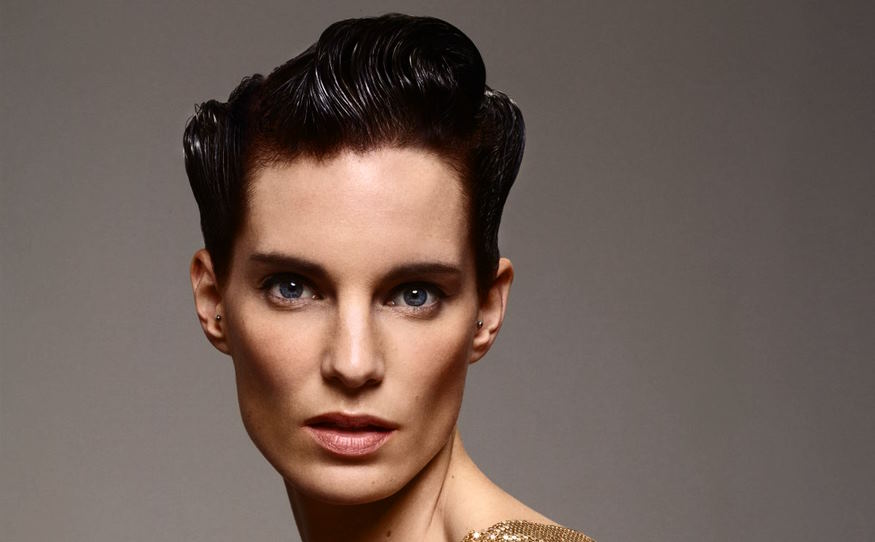 Get the wet look: tips and tricks for getting sleek, sexy hair
Achieving a wet look for your hair can take some practice and experimentation. Here are some tips and tricks to help you get that sleek, sexy style:
Start with clean, freshly washed hair. This will provide the best base for creating the perfect wet look.
Use a hairstyling product like gel or pomade to add texture and hold to your strands before blow-drying them into place. Then, apply it evenly throughout your locks for an even finish.
Using a wide-toothed comb or brush, create sections of your hair and blow dry each one using a round brush or paddle brush to create volume and curl where desired. Make sure not to dry your hair over, as this may cause frizz.
Once you've finished blow-drying, use a flat iron to smooth out any kinks or curls and create an even, sleek look. If desired, add some extra shine with a serum or glossing spray.
Finish off with a light mist of hairspray to keep everything in place, and voila – you have the perfect wet look! Of course, you can find the hairstyle that works best for you with practice and experimentation.
Bonus tip: For extra volume, flip your head upside down while blow-drying to get more movement in the roots of your hair. This will give you the perfect amount of volume to complete the wet look.
You're now ready to rock that sexy, sleek style! Have fun experimenting, and remember – practice makes perfect! Good luck with creating your perfect wet look. Enjoy!